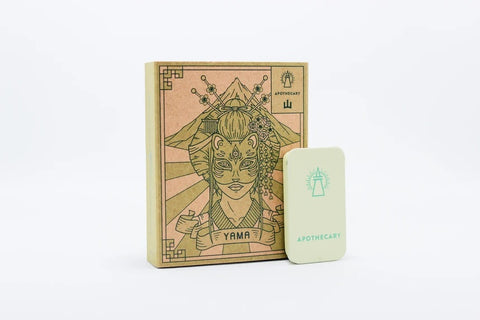 Yama Solid Cologne
Notes: Garden Rose, Sakura, Lavender, Osmanthus, Musk, Green Tea.

Ingredients: Beeswax, Shea Butter, Virgin Almond Oil and Fragrance Oil.
.05oz
Handmade in Kuala Lumpur, Malaysia.
If this item is sold out, or you require more units than available, contact us and we'll check our Manhattan shop inventory.