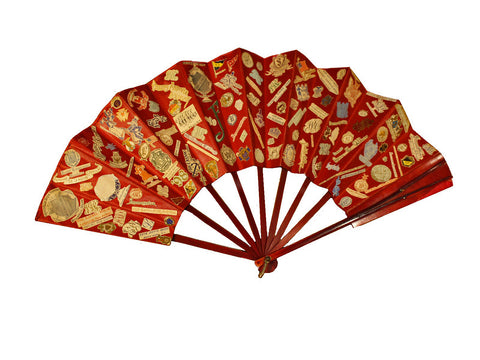 Collegiate & Fraternal Ephemera Scrapbook Fan
Ephemera from colleges, fraternities, hotels, and other organizations.
Approximately 15" span.
Handmade.
Own a piece of history! Give it to a new graduate. Or perhaps, for yourself as a reminder of your college days. It would also make for a nice gift to a newly accepted freshman.
Please note: Due to age, this one-of-kind item may have imperfections. Kindly examine the photo carefully and contact us if you require any additional photos or information.