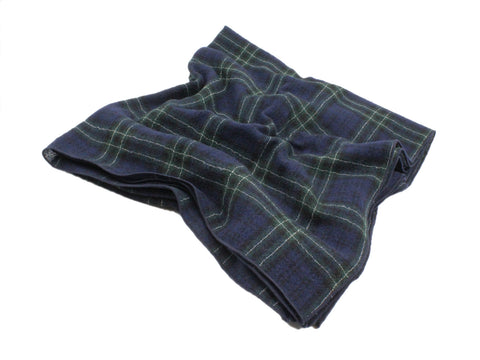 Green & Blue Check Wool Blanket Scarf
Handmade in NYC.
100% Wool.
Lightweight.
Edge finished in navy thread.
30" X 60".
Please note: the placement on each scarf varies due to the large pattern.
If this item is sold out, or you require more units than available, contact us and we'll check our Manhattan shop inventory.