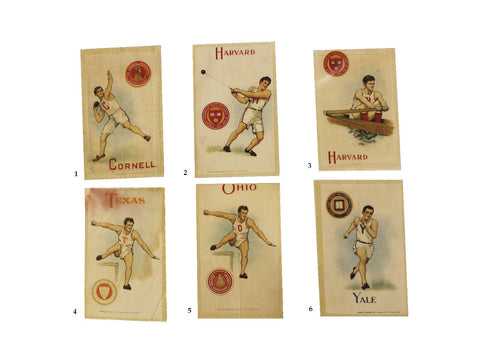 Collegiate Athletics Tobacco Silk
Approximately 3.5" X 5.5".

During the years of 1912-15 tobacco companies secured tobacco silks outside packages of cigarettes and small cigars by a paper band. In some cases they were inserted in the package. In other cases coupons collected from other products were redeemable for tobacco silks. Women were encouraged to use the silks to make various products such as wall hanging, pillow cases, etc.

Own a piece of history! Give it to a new graduate. Or perhaps, for yourself as a reminder of your college days. It would also make for a nice gift to a newly accepted freshman.

Please note: Due to age, this item may have imperfections. Kindly examine the photo carefully and contact us if you require any additional photos or information.